Service Grant
A service grant can make your idea for a service-learning focused community project or initiative a reality. Made possible by the Kilkenny Service and Leadership Fund, service grants provide up to $1,000 for you or your student organization to design, implement, and assess an initiative that directly engages students in positively impacting our communities.
Application Information:
Applications are accepted on a rolling basis, meaning they will be accepted throughout the academic term. Applications for fall 2023 are now open and close on November 17, 2023.
Recipients will be notified of award decisions within 2–4 weeks of their application submission. Students and student groups can submit more than one application, if they are for different projects.
Students and student groups are required to complete projects within 12 months of the award notice, or the end of the term following the student's final term of enrollment in the university, whichever comes first. This means projects can span more than one academic year.
Preference will be given to projects that demonstrate:
students providing direct service to the community organization
a service-learning component
collaborative group participation
a lasting impact on the community
Requirements:
Applicants must be a UO student currently enrolled full time or a student organization registered with the Associate Students of the University of Oregon (ASUO) or recognized by an official university department.
Projects must include a local community organization (defined as a non-profit or public agency) with service being done off campus.
Photographs and information about the award recipients and project will be featured on the Holden Center website and other UO affiliated publications. All images taken by the participants must follow UO photography guidelines.
The Holden Center must be recognized in all event promotions following university brand standards.  
Scoring Rubric:
All applicants may refer to this scoring rubric as they prepare their community service grant application for submission. Each service grant application is reviewed by three staff members and the scores are averaged for the ultimate determination of acceptance.
| Merit Criteria | Clearly Defined (5) | Defined (3) | Implied (1) | Not Addressed (0) |
| --- | --- | --- | --- | --- |
| Defines the goals or objectives of the project (includes tangible examples) |   |   |   |   |
| Outlines how the project will benefit the community with tangible examples |   |   |   |   |
| Identifies potential impact of project |   |   |   |   |
| Describes how funds will be used for this project |   |   |   |   |
| Proposal is clear and easy to understand |   |   |   |   |
| Partner letter indicates support of project |   |   |   |   |
| Other comments or consideration for proposal |   |   |   |   |
| Total Score: |   |   |   |   |
| Overall Evaluation: | Definitely Fund: Strongly aligned with CSG objectives and outlines clear project potential | Fund: Aligned with CSG objectives and project has potential | Unsure: Aligned with some CSG objectives and unclear project potential | Don't Fund: Project is not aligned with CSG objectives and unclear project potential |
Questions about Service Grants?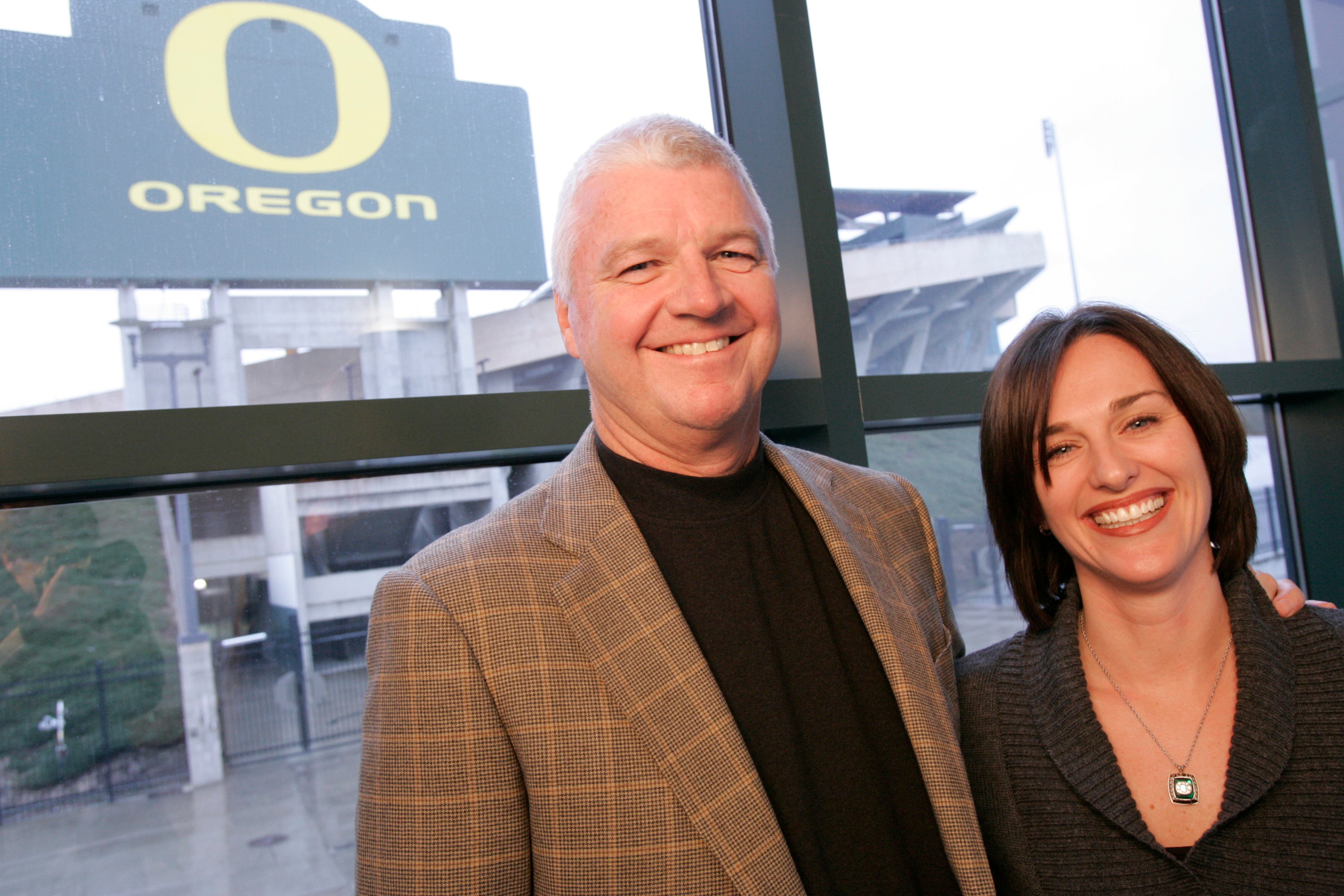 Donor Spotlight
Patrick and Stephanie Kilkenny
The Kilkenny Service and Leadership Fund supported the creation of the Student Service Grant program, which provides multiple grants of up to $1,000 to help students participate in hands-on educational projects. This project has helped students design creative ways to serve while supporting communities. We are honored to have their support and thank them for their committment to our Ducks and the community.