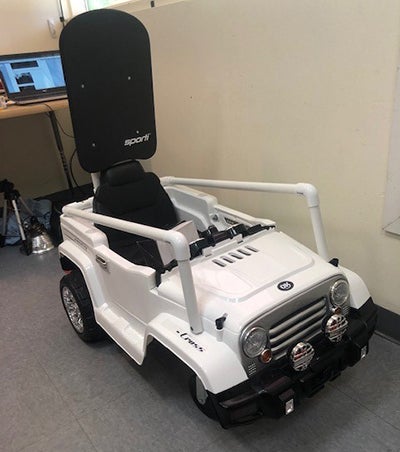 Power wheelchairs for young children are practically nonexistent, creating a barrier for participating in activities with peers. The goal of the Community STEM Partnership was to reduce this barrier and create a more inclusive environment for children with mobility challenges while engaging local middle school and high school students in the STEM field.
This project was a two-day event held at the Eugene Science Center. During the event, middle school and high school students were shown videos and provided information about ride-on cars and the value it brings to modify them.
University of Oregon service grant recipients and the South Eugene High School robotics club worked with the middle school students to transform five toy vehicles to be more accessible for children with mobility challenges. The adaptation of these cars included turning the steering-wheel into a joystick-controlled steering system, replacing the front wheels with castors, and adding a second motor and controller.
As a takeaway, the students learned more about STEM and how modifications to a these cars could impact a child's life.