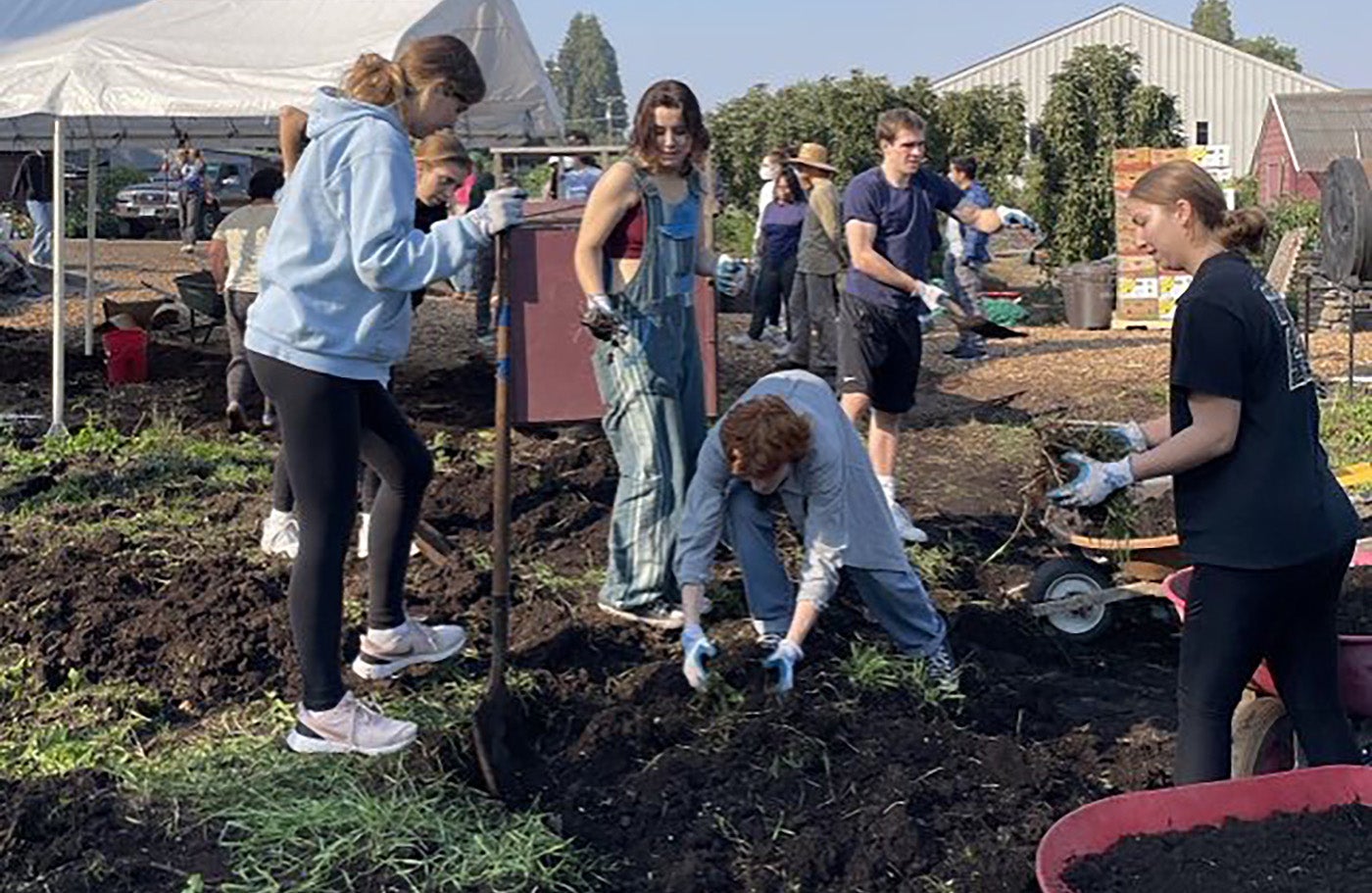 October 15, 2022: A Look at How We Served
On this Fall Day of Service, 55 students went out into the local Eugene and Springfield community to serve. 
Ducks went to five different community partners addressing social causes, from poverty alleviation to public health. 
Our volunteers worked in two community gardens run by the local non-profit FOOD for Lane County, Grassroots Garden and the Youth Farm. These gardens help address food insecurity and spread education about food production and gardening. Additionally, volunteers worked with a hospice patient at Bristol Hospice to help with yard work and combat isolation. Volunteers served HIV Alliance to promote public health through office maintenance and making Naloxone and Safer Sex kits. At our last community partner, volunteers created care kits for children experiencing instability and poverty.
Through this Fall Day of Service, UO students were introduced to the Eugene community and learned how to address social causes they are passionate about.