Service
Be the Difference
Serving our community, whether local, national, or global, is a critical part of how we demonstrate our leadership. When we think about strong leadership skills, we think about people who care and who want to create positive change. At the Holden Center, this means diving into social issues and their intersectionality, finding out how each of us fit into that, and how we can create a more accessible and equitable community. Sometimes that's attending a Day of Service project or serving weekly on Duck Corps. But it can also be how we show care to those in our communities for their mental health or how we honor the indigenous lands we remain on. No matter how you want to connect with, amplify, and support community, we have an opportunity for you.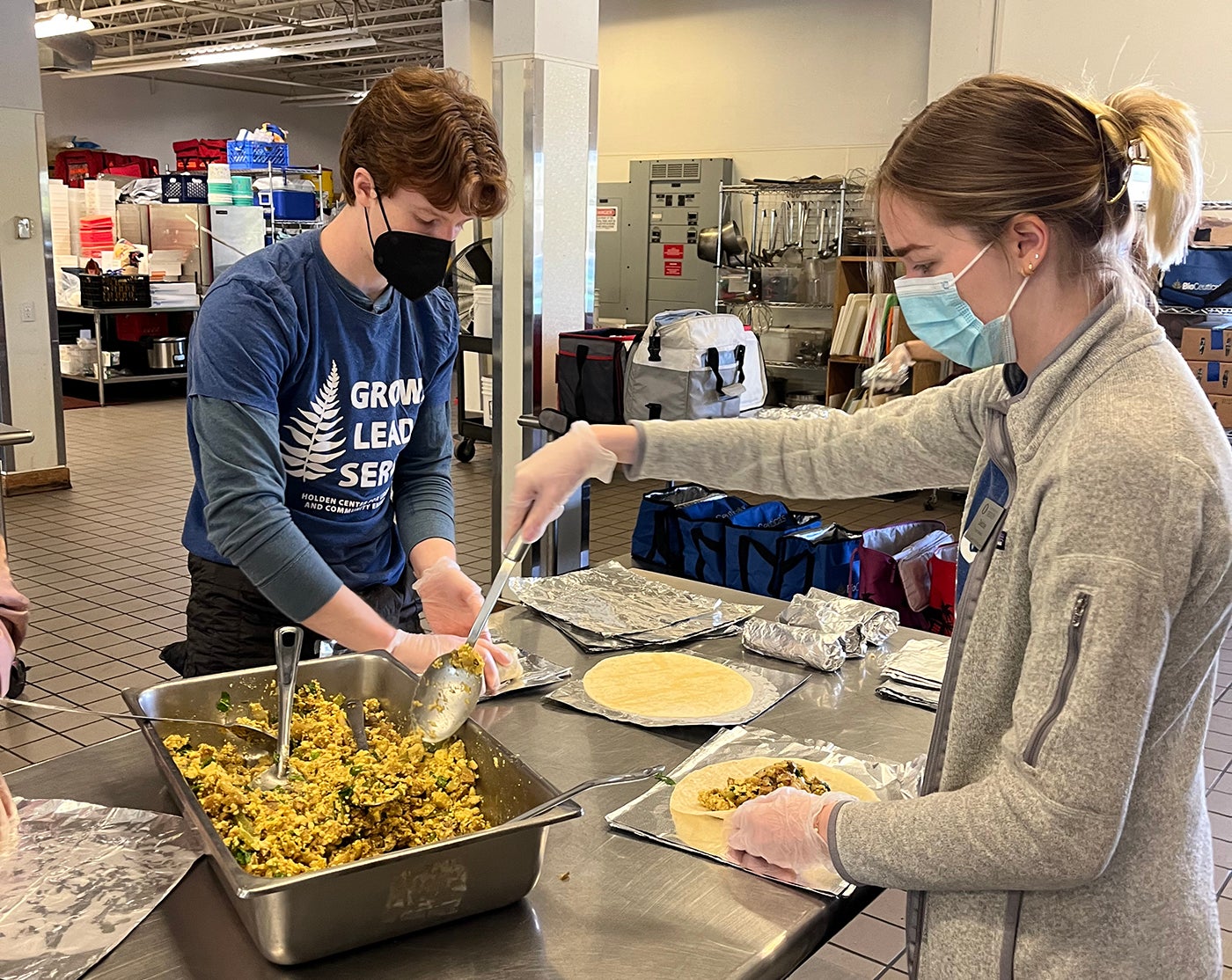 Making Change Together
Sometimes being a leader means that you don't have as much time to serve as you would like. Your schedule is packed and you have priorities to get done. It can be easy to let service fall to the end of the list. But our flock knows how important service is and sets aside three days—Fall Day of Service, Martin Luther King Jr. Day, and Earth Day—to focus on serving our communities. On these days we grab our tools, go out into the community, and make change together.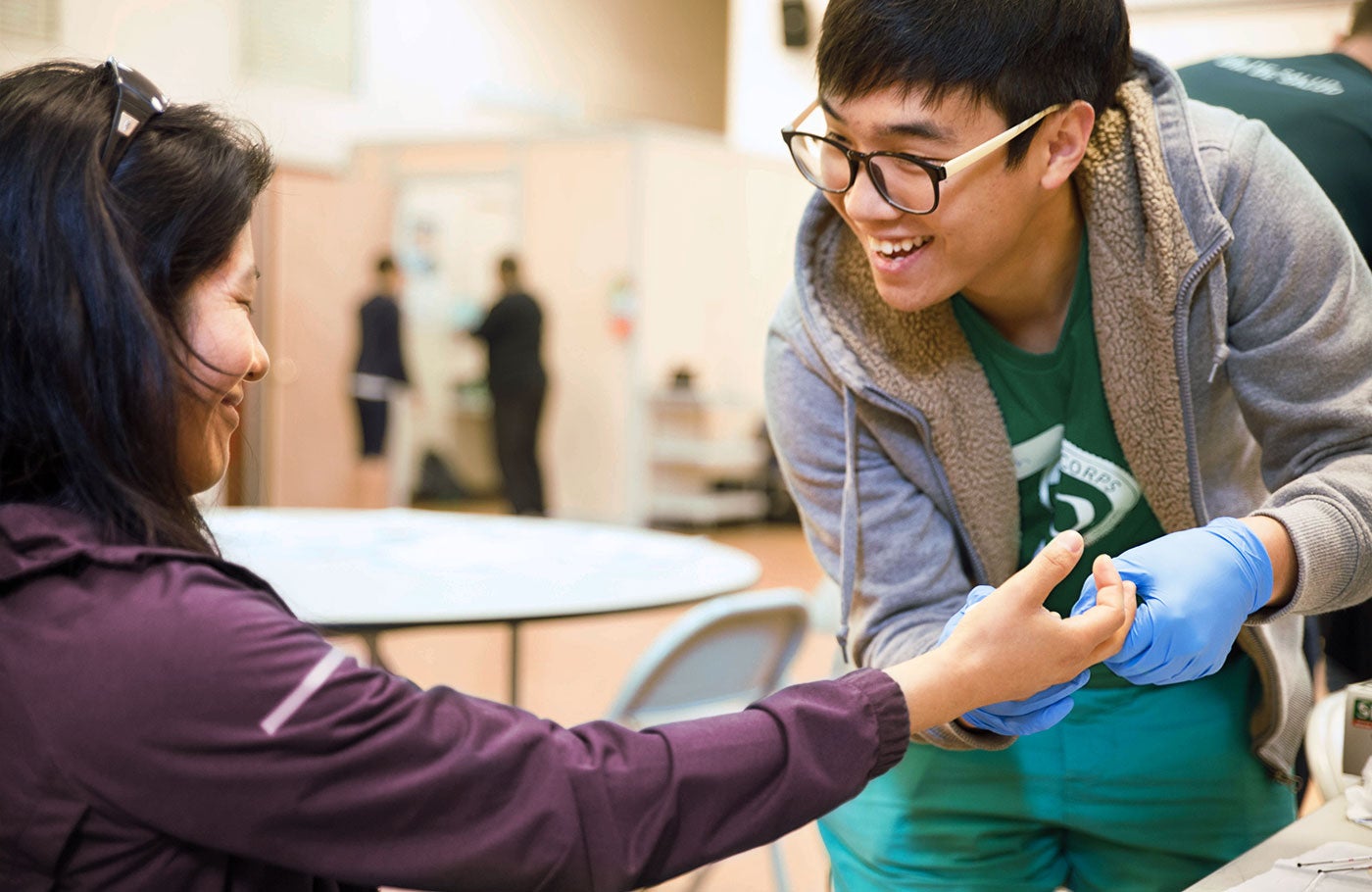 Sustainable Service in Our Community
Service opportunities surround us every day. Helping clean up our community. Lending your hand at a local clinic. Holding open a door. These are all ways that people serve others every day. For Ducks, those just aren't enough. That's where Duck Corps comes in. The Duck Corps teams participate in ongoing service projects in the communities that surround our campus. These are not one-stop-shop service opportunities. They are your chance to make a lasting impact by developing relationships through service.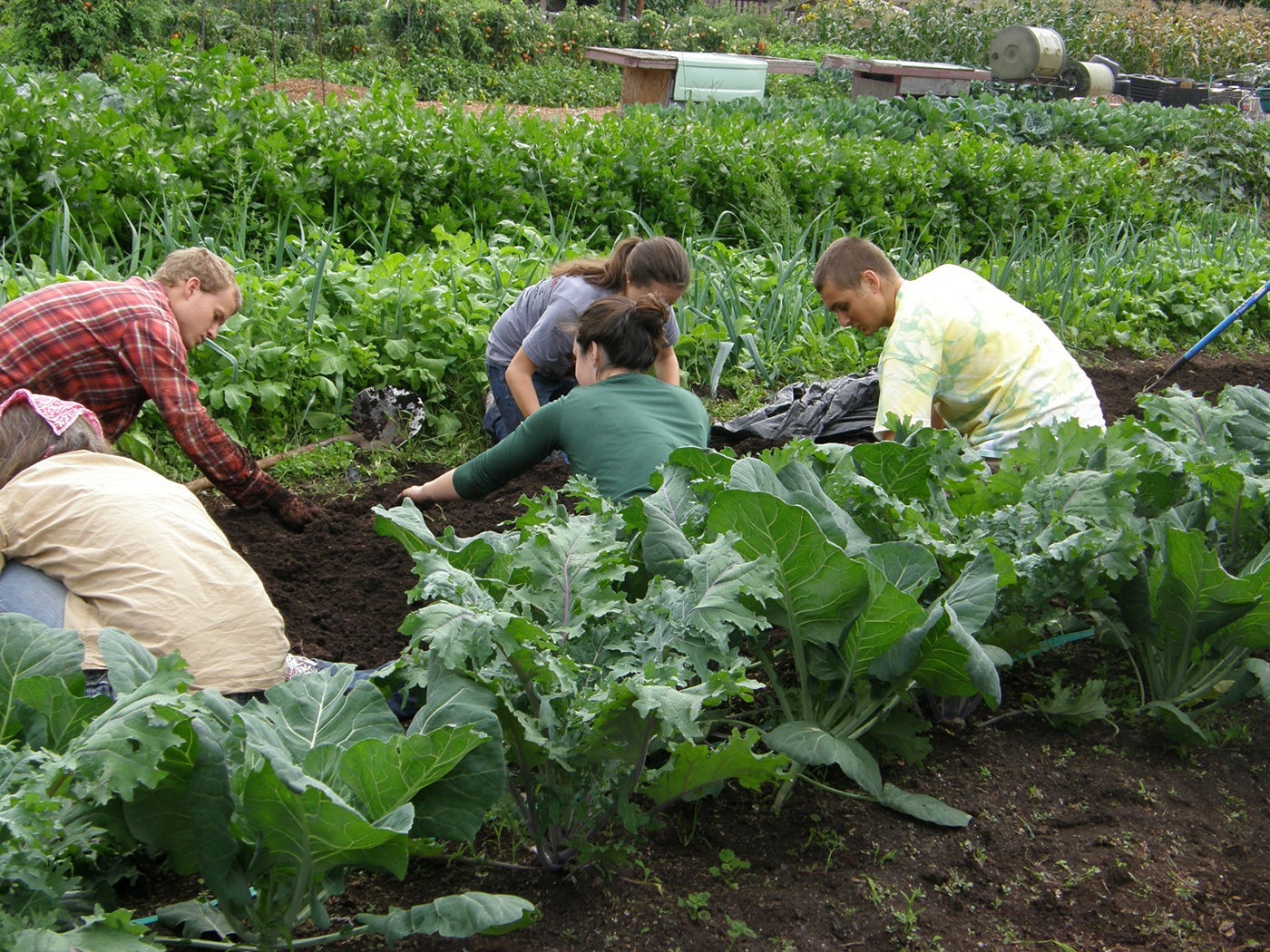 Funds to Create Your Own Program
For those leaders among you who would rather start your own service program, we have the resources to make your service vision a reality. The service grant, made possible through the Kilkenny Service and Leadership Fund, provides up to $1,000 to a student or student organization to design, implement, and assess a service program to engage and positively impact our community.
Leadership and Service Advising
Want to hone your leadership skills? Are you having a hard time getting students engaged in your organization? Want to get involved in our community and don't know where to start? We are here to help! Bring any leadership or service questions you have, and meet 1:1 with a professional staff member to ask questions, get resources, and learn about opportunities.
Schedule a time to meet virtually or in person by emailing holdencenter@uoregon.edu.
How to Create Your Own Service Project
STEP 1. Decide the topic of the service project you're wanting to focus on and decide who might be able to serve with you. 
STEP 2. Once you've chosen your topic, search to find organizations that are in alignment with your topic and reach out to them. For example, if you were focusing on food security, you could reach out to an organization like Grassroots Garden. An email or phone call clearly asking for your project is typically the best way to reach out. 
STEP 3. Plan your project with your service organization and set a date, time, and location. (Some organizations like Habitat for Humanity or FOOD for Lane County have set times each week, or scheduled events where they are looking for volunteers.)
Ask them about how many people they can accommodate, get the contact information of the person from their organization who will be helping you, and coordinate who will be providing supplies for the project. 
STEP 4. Market your service opportunity to people who you want in attendance and confirm that they will be attending. 
STEP 5. Create a checklist of what you need to do to prepare for the day of your project and follow it. Then, execute your project and have fun! Remember to follow up with your service organization and participants to thank them for their help! 
BONUS: What learning can you do about your social issue before you go? What questions can you ask when you're there to learn more? Education is key and makes the service project so much more meaningful and sustainable.