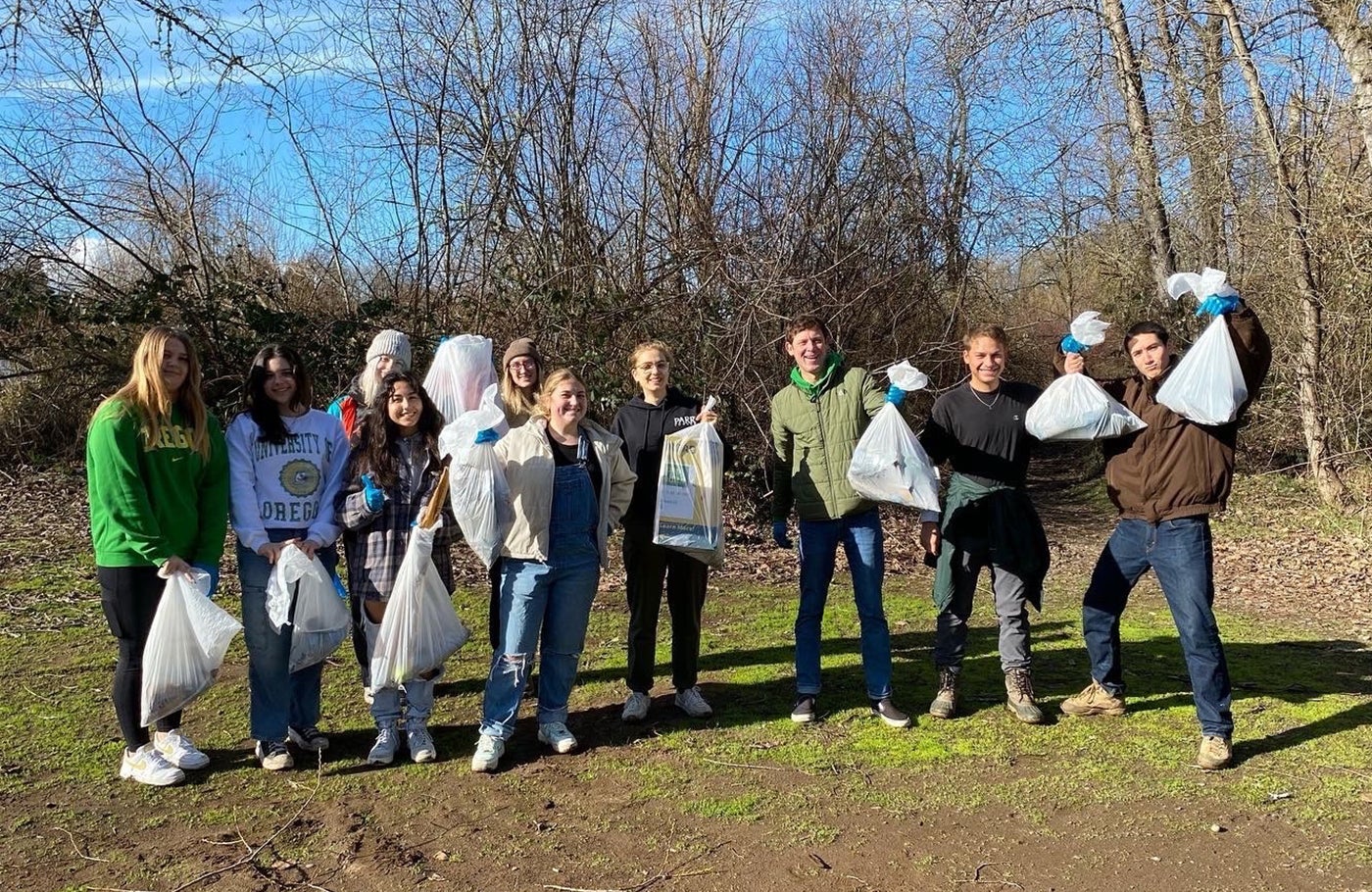 Dr. Martin Luther King Jr. Day of Service 2023  
January 16, 2023: Evoke Hope
Honoring Martin Luther King Jr.'s legacy through service, 69 participants went out into our community to serve. Dispersed among six different community partners and seven service projects, volunteers were able to feel connected and make an impact in humanitarian issues they were passionate about.  
We began the day discussing the intersection of poverty and mental health and delving into MLK's work in the Poor People's campaign. From there, we traveled to our community partners to serve.
Many worked with transitional housing developments, such as Everyone Village and Community Supported Shelters. At these locations, volunteers prepared land for a community garden and helped organize a hygiene facility.
Across town, volunteers at HIV Alliance made safe sex kits and prepared safer injection kits.
People cleaned up the Willamette riverbank, while others worked with the FOOD for Lane County Youth Farm preparing for spring.
At Bags of Love, a team made care kits for children in crisis due to neglect, abuse, poverty, or homelessness, providing resources for hygiene and education.
Finally, at Olive Plaza, volunteers partnered up with a senior resident to workshop technology challenges.  
The day was inspiring, but don't just hear it from us. Here are some testimonies from those who served:
"It was inspiring to see so many young people engaged and committed to learning and service." —Participant who served at the Willamette Riverbank Clean-Up
"I was able to make a tangible change in the community... meeting and helping Lin with her laptop." —Participant who served at Olive Plaza's tech support event
"I like that we started with generating conversations about service and intersectionality because service often starts with talking about issues in our community." —Participant who served at Bags of Love